MEDI-THAI massage
The customized, traditional Thai massage ranges from mild to medium intensity. If you require a stronger massage or your weight is over 100 kg, we recommend that you use a medium-strong deep massage. We provide comfortable clothes for the massage.
Nominal duration: 60-90 minutes.
MEDI-THAI deep massage
The massage ranges from medium to strong intensity. The massage is done through the clothes provided by MEDI-THAI, with a medium-strong degree, with balm as needed. We provide comfortable clothes for the massage. The massage begins more gently, followed, if necessary, by a short machine massage to relax the muscles, followed by a massage of the deeper layers.Nominal duration: 60-90 minutes.
MEDI-THAI oil massage with a special oil composition
Oil massage is both relaxing and stimulating. It facilitates complete relaxation, while it also stimulates blood circulationand lymphatic circulation of the treated area and some of our organs. Stretching movements relieve muscle tension and increase the flexibility of the body and elasticity of the skin.
 Practical things to know
In the case of an oily massage, undress to the underwear, the massage is done with a mild to medium intensity. Arrive on time and cleanly or – if you arrive 15 minutes early – take a shower on site in advance (there is a modest fee). On arrival, allow time for parking difficulties and calm down. After the massage, do not shower for at least two hours or even more until the evening or morning, so that the effect of Medi-Thai special oils can continue. Medi-Thai oil, unlike many other oils, is absorbed, leaving virtually no stains on the garment.
How is Medi-Thai oil different?
If you ask in an other Thai massage parlor what composition of oil is used, the response is in many cases baby oil, e.g. Johnson & Johnson. "If it's good for the baby, it's good for Dad," they think. Why isn't it good for Medi-Thai? Because Medi-Thai wants to add value in this area as well.
Affordable baby oils, such as Johnon & Johnson, are petrochemical by-products, liquid paraffins supplemented with isopropyl palmitate. Baby products are expected to be harmless to health. "The advantage of liquid paraffin (Vaseline oil) is that it is inexpensive, does not rancid, but does not replace the beneficial, eudermic (balanced) effect of vegetable oils on the skin" (Cosmetics Manual, MK, Bp. 1990, p. 110). Baby oil is no problem when cleaning your baby's butt and is wiped off by mom or dad. In the case of an oily massage, however, a larger amount of oil gets on the skin, it is massaged into the pores by the masseus, which easily clogs. The clogging effect is enhanced by isopropyl palmitate, which can cause comedo, blackheads in adults.
According to our opinion if you take advantage of a massage, you should preferably not use a cheap petroleum product, but a vegan oil. However, Medi-Thai goes even further and uses an oil that can be practically considered a cosmetic. Medi-Thai oil is absorbed naturally into the skin, contains valuable nutrients, and preferably comes from a controlled organic farm. Medi-Thai oil massage can thus also be considered a cosmetic treatment. If you use body lotion or face cream, you obviously won't wash it off after an hour. Medi-Thai oil can also be considered a premium body lotion, so it makes no sense to shower afterwards.
Medi-Thai oil composition: cold pressed, deodorized organic Oleum helianthi (sunflower oil) with high linoleic acid content; chemical-free or organic refined coconut oil.
Medi-Thai premium oil composition: cold pressed, deodorized organic Oleum helianthi (sunflower oil) with high linoleic acid content; chemical-free or organic refined coconut oil; bio argan oil; rosehip oil. Medi-Thai premium oil is used for premium oil massages, these are VIP, Maybe-the-best and Darius massages.
Argan oil has a bioactive effect, delaying skin aging. It refreshes, hydrates, elasticizes the skin, reduces the symptoms of cellulite, dilates the pores of the skin, and is an antioxidant. Its nutrients are essential for the skin.
Rosehip seed oil has a bioactive effect, anti-wrinkle, anti-aging effect, antioxidant, makes the skin supple and youthful.
Medi-Thai premium perfume oil is available for premium massages. The basic composition is the same as premium oil. Original perfume oil is added to the premium oil or perfumed with original perfume using the Medi-Thai know-how method. The harmony of the heart scent and base scent of Medi-Thai premium perfume oil gives a more restrained, even, mysterious scent than alcoholic perfume, which, when bent close, can give our skin an irresistible appeal for hours.
The cilia in our noses transmit fragrance molecules to olfactory receptors, which transmit fragrance to the brain as an electrical impulse. These signs bypass the thalamus and go directly to the brain regions responsible for our emotions, so scents bring or evoke subconscious emotions. Although our eyes are responsible for 80% of our perception, a sight is forgotten much faster than a scent. Our nose can smell nearly a billion scents. Scents are etched into our subconscious memories. A favorite fragrance will cheer up our whole body, evoke memories from the past, and guide us into the future through the present.
Perfumes have a complex but harmonizing head notes (top notes), heart notes (middle notes) and base notes. The scent of head note evaporates quickly, its function being to mask the smell of alcohol. When buying perfume in a store, we practically decide based on that, because that's what we feel most about. The most important part of the perfume is the heart note, after the head note quickly evaporates, we feel this scent and the perfumes are classified based on this. The ingredients of the perfume composition are harmonized by the base note, and this is what we feel for the longest time.
For all oily massages, we automatically provide Himalaya salt therapy while lying on your stomach. During the facial cutting out of the mattress, we can inhale purified air passed through a bed of Himalayan salt. Although the opening can be closed on request, it is worth taking advantage of this free salt therapy.
foot massage
Your feet are especially rich in reflex zones, and the reflex points are connecedt to your internal organs. The foot massage we perform is also a reflexology massage.  It can also work as an excellent relaxing massage after a long day. Foot massage is recommended if you have issues relating to metabolism, your thyroid gland, vascular system, respiratory tract, or digestion (but see also contra-indications).
Are you busy? We know. Therefore, during (and not after) the massage, we care about your back and neck. For a period of about 10 minutes, we take care about your back, waist and neck in a special massage chair. The armchair is special in that the footrest can be folded down, so unlike other massage chairs, it does not disturb the foot massage. When the armchair is switched on, first it scans your back and spine, so that the massage can be performed in an ideal position afterwards. . For foot massage, which is also a lower leg massage, shorts are provided by MEDI-THAI.
Traditional thai  foot regeneration
Refreshment for tired legs!
More than pedicure…
Pedicure, which is also a massage, or massage, which is also a pedicure. In tropical Thailand, many walk barefoot around home, making calluses a common part of everyday life. They therefore have a great experience in removing and softening calluses. During the treatment, the foot is soaked first, then calluses are gently sanded off, if necessary, the skin is scrubbed or the nails are cut into shape. Finally, we cream and massage the legs. The result: beautiful, refreshed legs!
The treatment takes about 45 minutes, consisting of 30-35 minutes of traditional Thai pedicure and 10-15 minutes of creamy foot massage. We do not use a scalpel during Medi-Thai treatment, so there is no risk of injury.
VIP massage
VIP massage is performed with distinguished care and attention to client's requests. This special massage takes you away from the city to a place of peace and serenity. It offers complete comfort and relaxation, and it restores the balance of body and soul. The nominal period is 90 minutes; please arrive at the session cleanly.
The VIP room provides a special experience for our four senses and takes place in front of a screened Himalayan salt wall. The oil used is also special, part of the MEDI-THAI know-how and can be considered practically a natural organic cosmetic. To a plant-based, cold-pressed, chemical-free base oil with a high vitamin E content, we add organic argan oil and a solid perfume that harmonizes with the barely perceptible scent of Himalayan salt. The oil is absorbed, leaving virtually no stains on the garment. If possible, do not wash away theese valuable skin nutrients for two hours, as you do not take a shower at home after a body lotion. You can read more about oils here. Enjoy an unforgettable experience.
Darius massage
Combined massage allows you to feel the courtesy of perhaps the richest ruler of all time
The Darius massage begins in the "zero gravity" position, in a massage chair surrounded by a rose fragrance, in the form of a 10-minute Relax massage. This is followed by a 20-minute foot massage. The massage continues with a 60-minute special organic argan oil massage on a Himalayan salt therapy mattress. To the plant-based, cold-pressed, chemical-free base oil with a high vitamin E content, we add organic argan oil and a solid perfume that harmonizes with the barely perceptible smell of Himalayan salt. The oil is absorbed, leaving virtually no stains on the clothes, preferably do not wash these valuable skin nutrients for two hours. You can read more about Medi-Thai massage oils here.

Maybe-the-Best massage
You deserve it
The "Maybe-the-Best" massage starts with a 10-minute warm-up Healthcare massage in the massage chair. The massage is followed by a 20-minute stronger Thai massage that moves the muscles, especially the back muscles. This is followed by a 60-minute special oil massage on the Himalayan salt therapy mattress. Organic argan oil is added to the plant-based, cold-pressed, chemical-free base oil with a high vitamin E content. The oil is absorbed, leaving virtually no stains on the clothes, preferably do not wash the valuable skin nutrients for two hours. You can read more about Medi-Thai massage oils here.
Manager massage
Manager massage is similar to oily massage, but it is provided as a 75 minutes massage session. In the first 10-15 minutes, the shoulders, neck, and upper back is treated intensively using a towel and ointment as necessary. This treatment is followed by a 60 minutes long, relaxing oily massage. Please read the important informations about the oil used
muscle soreness – stiffness massage
Your muscles convert chemical energy to kinetical energy. During intensive (anaerob) training, glucose does not burn completely and lactic acid is produced. This acidification irritates pain-transmitting fibres. However, this kind of stiffness may pass quickly. The really painful stiffness you may experience the following day is actually caused by micro-injuries in your muscles. Water enters the tissues through the injuries, and it stretches the muscles. Your body responds to such micro-injuries with inflammation. The level of cytokines (information transmitting proteins that are similar to hormones and are produced by cells) elevates in the muscles and activates leukocytes and lymphocyte. In turn, the leukocytes dispatched irritate the pain receptors.
Scientific experience (Science Translation Medical, vol. 4 issue 119) has confirmed that professionally performed massage may cut back the production of cytokines and accelerate the self-healing mechanisms of the human body by stimulating the mitochondria of cells. Pain may also be mitigated by taking painkillers and antiphlogistic drugs, those, unlike massage, do not accelerate but delay the healing process. We also use a special balm for the treatment. The nominal duration of massage is 60 minutes.
Anti-stress massage
Anti-stress massage Thai massage can help offset the negative effects of stress!
Anti-stress massage
Thai massage can help offset the negative effects of stress!
You can prevent more trouble! We are not defenseless…
Did you know that stress can cause serious illness?
 Stress severely impairs our health, which in turn increases stress. We are in a vicious circle. It is therefore important to start stress management in time.
Our body's stress management is not designed to meet the demands of modern times, but pursues the goal of "fight or escape". There is no better recipe for chronic stress in our workplace or other chronic stress, it can lead to chronic stress. Certain types of Thai massages can help process the strong negative effects of stress on us.
THE NERVOUS SYSTEM IS CLOSELY RELATED TO OUR PHYSICAL ORGANIZATION THROUGH OUR HORMONAL SYSTEM.
Stress increases the risk of the following diseases in women due to upset hormonal imbalances:
obesity, fatigue, cancer, premenstrual syndrome (PMS), cellulite
In men, stress can be blamed for cancer,
for a reduction in the number of sperm, thereby reducing fertility, which may be accompanied by a decrease in sexual performance.
Stress also increases the levels of the hormone prolactin, which can cause weight gain, and stress can also cause prostate enlargement and hair loss.
Higher cortisol levels also increase the amount of harmful visceral fat, which can lead to a vicious circle that contributes to obesity and the development of diabetes. Cortisol also reduces the body's ability to fight infections.
The stress-relieving massage we perform lowers cortisol levels and increases dopamine levels.
Stress-relieving massage also increases endorphin and oxytocin levels. Endorphin, the "happiness hormone," prevents nerve cells from transmitting pain stimuli. It helps us regain control of our bodies in the event of trouble. Oxytocin (also called the lover hormone) increases confidence and reduces fear.
Anti-stress massage can help prevent and treat the diseases listed above. *
Let's get to the massage cleanly and try to prioritize positive thoughts other than the source of the stress or the person who embodies it. Do not drink coffee, alcohol or carbonated drinks before the massage. The massage is done with a special anti-stress oil. The oil is absorbed, preferably do not wash away valuable skin nutrients for two hours. Nominal duration: 75 minutes.
* What is described here does not constitute medical advice, nor is it a substitute for a medical examination or consultation.
Post-Covid massage
A significant number of coronavirus infected with Covid-19 disease people have symptoms of so-called long Covid or post-Covid. These symptoms may also occur in those who have had a mild illness without hospital care. Although the underlying disease has affected men more strongly, women, especially middle-aged women, suffer more from post-Covid syndrome. The BBC reports that every seventh patient has symptoms after 3 months. Symptoms are often invisible or difficult to examine. The post-Covid symptoms immediately following the disease are called long Covid. The most common symptoms include joint pain, muscle aches, difficulty breathing, lethargy, fatigue, nerve pressure complaints. Post-Covid disease is often accompanied by neurological and mental symptoms such as sleep disturbance, irritability, low stress tolerance, and so on. Many of the symptoms are similar to those of post-traumatic stress disorder (PTSD).
Whatever it is, the way you tell your story online can make all the difference.
Even in the prevention of Covid-19 disease, emphasis is placed on a balanced life. While in Western medicine almost only physical prevention is emphasized, in Eastern cultures spiritual balance is also paid attention to. The picture was created by the WHO for the people of Southeast Asia to prevent Covid-19. Medi-Thai also recommends it for you, and not just against Covid-19. We have circled the more interesting recommendations in red, so let's do physical training, avoid the negative news, spend time with your loved ones. Both this WHO recommendation and post-Covid syndrome point to a close harmony of body and soul.
As a Post-Covid massage, we offer a combination massage in 75 minutes, which includes a massage of potentially painful muscle areas or, if necessary, a more general, medium-strength massage, as well as an oil-based, stress-relieving, relaxation massage.
In addition to the above, our physiotherapy department can also provide treatment to reduce musculoskeletal or nerve pain.
massage in pairs
You can take part at any of our traditional massages (Thai, oil) with your partner.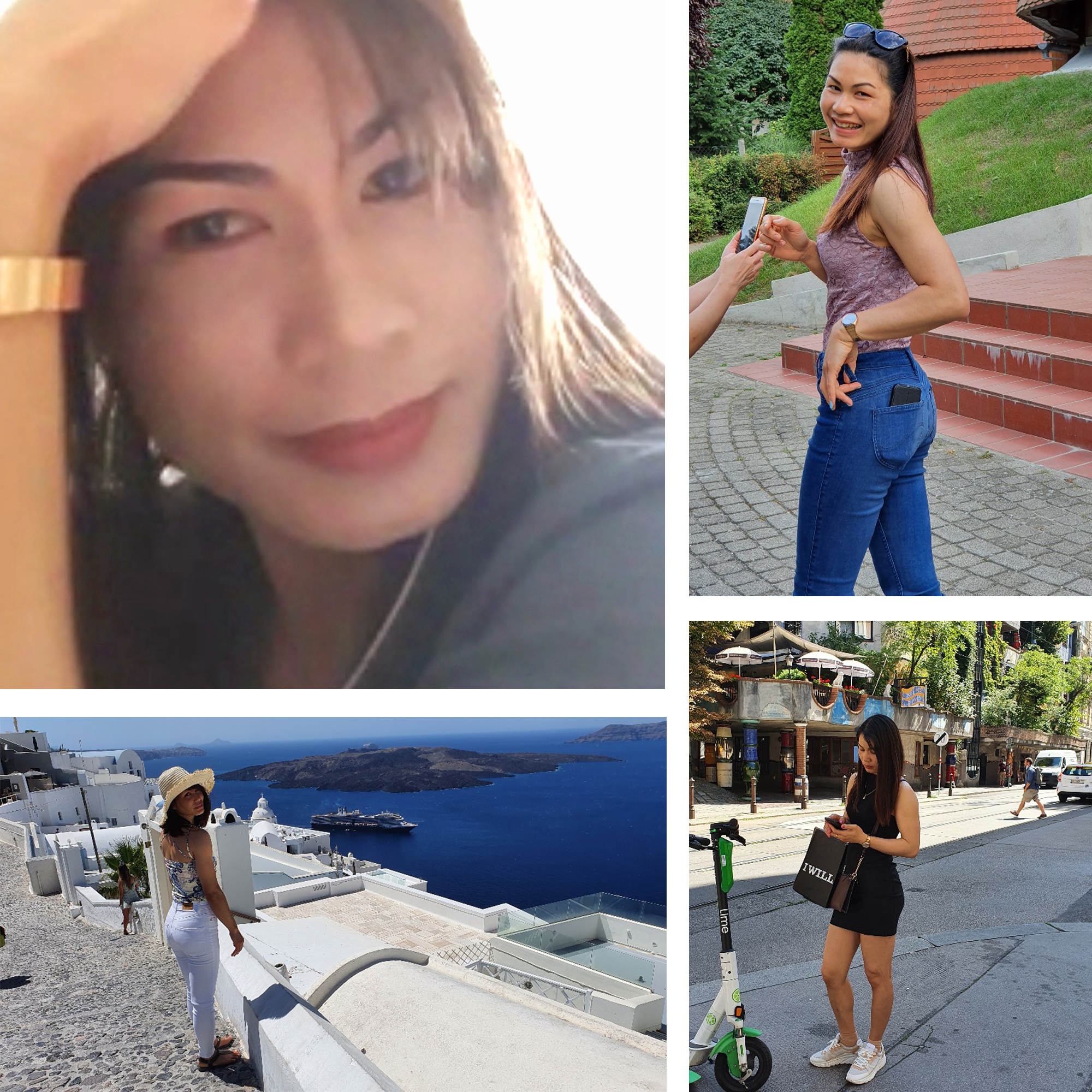 FON
"After graduating from High School in Thailand, I started practicing Thai massage on the one hand as a national tradition and on the other hand as helping people feel better. After several years of Thai massage practice, I also earned a special qualification of 150+450 = 600 hours, which is the longest training available in Thailand and also allows me to fill management positions. I arrived in Hungary in 2018 and now I am happy to work with the Medi-Thai team as an independent and professional leader in Thai massage."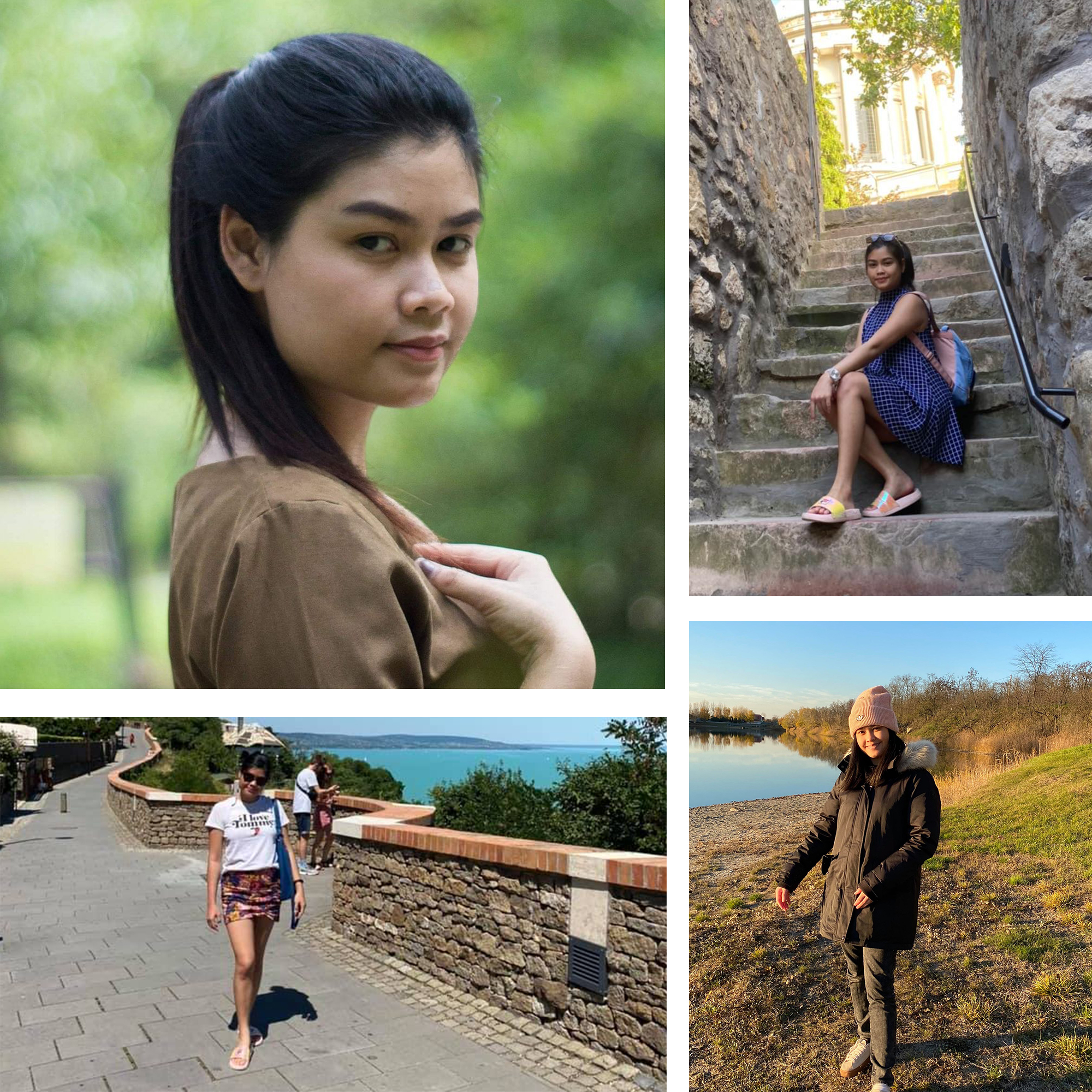 FONGI
"After having finished my High School I studied at a College of Geography Science in Thailand. I also wanted to get in touch with people, so I learned the healing activity of Thai massage. I came to Hungary in 2018 as a Thai masseuse and really fell in love with this country. I am glad to serve the health and well-being of the Hungarian people and all of our customers."